Oviedo High TV Production WROR-TV 2017-2018
Film and TV Production , Oviedo High School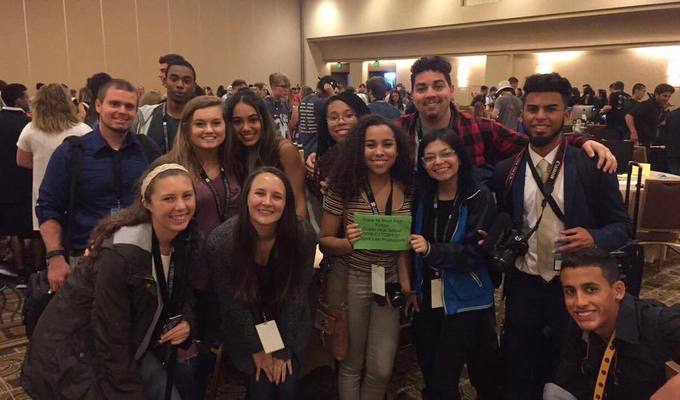 About this Fundraiser
How are my donations used?
1) To support costs of students traveling to state and national competition. 2) To refresh out of date equipment for a national-award winning TV production class.
Why are donations necessary?
Many of our activities are self funded, your generosity will help our students focus on learning rather than fundraising sales goals. Thank you very much, every donation helps!
Personal Message
Oviedo family, friends, and viewers - Thank you so much for taking the time to view our fundraiser page. Your support will help us offer a higher quality high school class experience for our students. Your donation is greatly appreciated and will go toward students either travelling to Nashville, TN to learn and compete at the 2018 Student Television Network Convention or attending the 2018 Florida Scholastic Press Convention here in Orlando. You will be getting a receipt for your gift. If you could please spread the word about our fundraiser by sharing it with your friends on Facebook and Twitter we would greatly appreciate it. Our students have been working hard to properly represent this great school and town. In 2017, we won a national Film Excellence Award, were one of 9 student broadcasts in the state rated "All-Florida," and were one of 15 broadcasts nationally named a finalist for the NSPA Pacemaker Award (an award regarded as the Pulitzer Prize of high school journalism). We're proud of how far this program continues to climb and any support is greatly appreciated. GO LIONS!! ~Mr. Patterson
Show More
Make a Donation to Oviedo High TV Production WROR-TV 2017-2018