JROTC is among the nation's fastest growing high school extracurriculars, and Orlando's Cypress Creek High School is home to one of Florida's top JROTC programs. From studying aviation sciences to volunteering at the local VA hospital, see how Cypress Creek JROTC prepares students for success in academics – and beyond.
Crisp, clean, immaculate attention – an immediate and uniform response to the barked call from a stern-faced sergeant.
"About face!"
With flawless rhythm, the line of camo fatigues shifts with a swift pivot on the heels of identical sand-colored boots, the rustling of nylon and cotton the only break in the disciplined silence.
Now, these cadets are focused on a marching drill. Later, they might be working on third-period algebra homework or asking their crush to the homecoming dance.
Junior Reserve Officer Training Core, or JROTC, is a high school elective program that promotes leadership and citizenship through academic and physical training. Unlike its older sibling, ROTC – the officer training program for university students – JROTC does not train high school students to be officers, or even actively promotes military service.
The focus of JROTC is not out of place among other high school extracurricular activities: instilling students with the character and values to be lifelong leaders.

The JROTC curriculum is diverse, incorporating hands-on classroom lessons in areas like aviation sciences and robotics with physical activities like marching drills and marksmanship (similar to the Olympics event).
"We like to teach kids what they need to do to be successful as citizens, as students. We teach leadership skills, things that they can take forward," said Lt. Col. John Pylant, the Naval JROTC instructor at Cypress Creek High School in Orlando, Florida.
A national community
Established in 1916, JROTC is sponsored by the United States Armed Forces with units found in different high schools (and occasionally middle schools) across the nation. There are JROTC units affiliated with each branch of the U.S. Armed Forces – Army, Navy, Air Force, Marine Corps, and Coast Guard.
Continuing to grow in popularity, JROTC has already found a place in the lives of over 500,000 student cadets across the United States.
The Navy JROTC unit at Cypress Creek High School currently trains 255 cadets. According to Pylant, that number is growing by the year, and the program's importance in the Cypress Creek community is undeniable.
"We are woven very deeply into the school," Pylant said. "If the school needs something done, they call on us. They often cheer us on because we have so many championship teams and good efforts going on."
The program challenges the cadets to be leaders in small group activities, excel in athletic contests, and meet academic expectations. JROTC also takes part in competitions against units from other schools, where cadets will compete in a day of marching, academic competitions, and athletic challenges.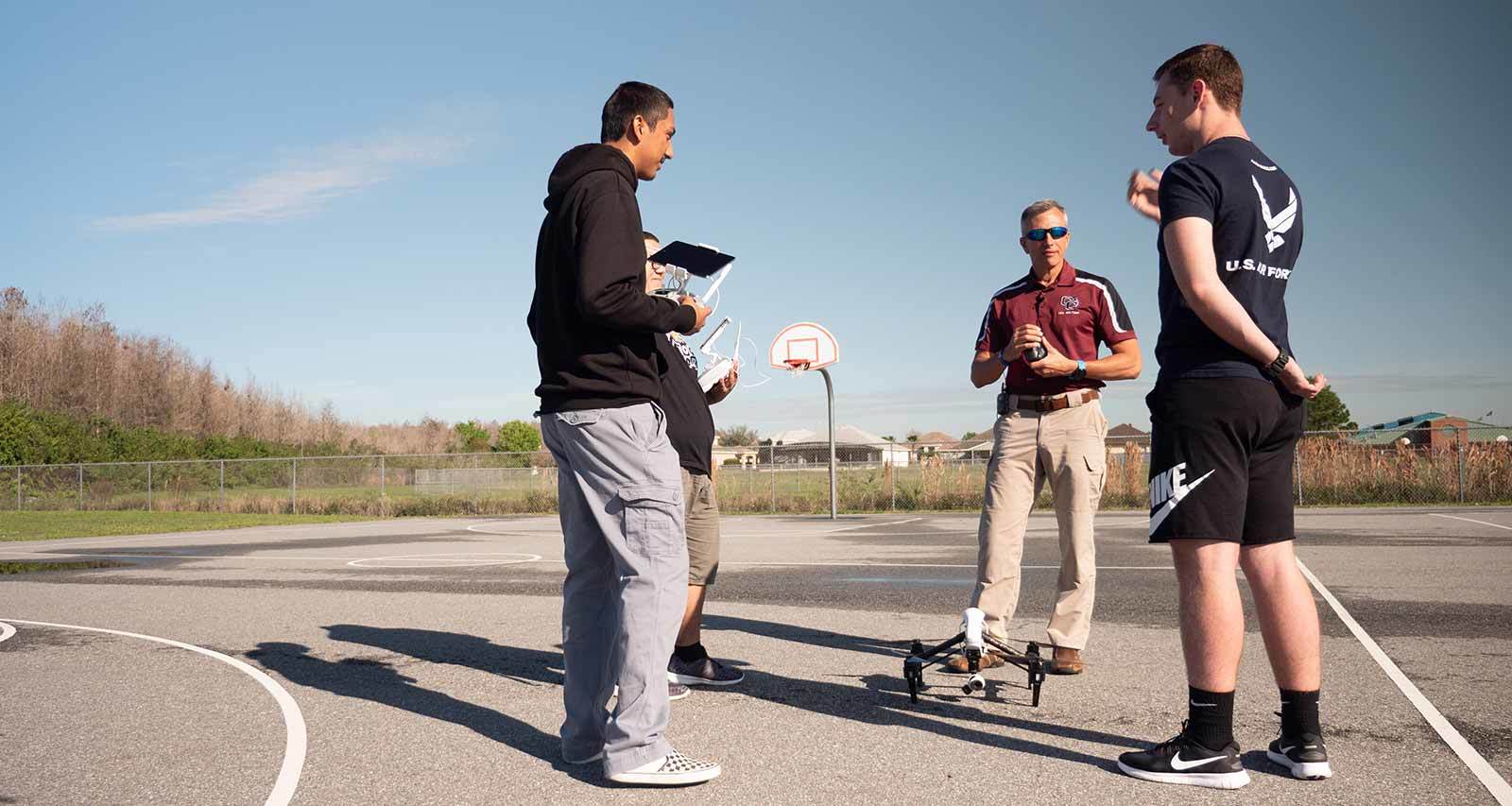 According to Pylant, Cypress Creek JROTC shines in providing structure for students, supporting leadership and citizenship development, and offering opportunities for students to excel after graduating high school.
Though students in JROTC can, of course, enroll in the military after graduating the program, Pylant emphasizes that JROTC is not a recruitment program. Cadets who are interested in joining the military are supported, but they are also strongly encouraged to continue their education through college. That's why JROTC at Cypress Creek provides guest speakers, dual-enrollment college programs, and SAT prep to prepare cadets for success in higher education and beyond.
Another key commitment of JROTC is to community service, with cadets serving through projects like Adopt a Highway or visiting the Veterans Administration Hospital. Pylant explained that by engaging in their local community, cadets not only improve their standing in the college admissions process, they also become more active and dedicated citizens.
Distinguished leadership
Since JROTC cadets can remain in the four-year program as long as they are in high school, they have a unique opportunity to develop meaningful relationships with JROTC instructors during that time.
"We really have a chance to nurture and grow them, see them in their ups and their downs, and help them along, keep them on the right path," Pylant said. "That's a very special relationship amongst teachers."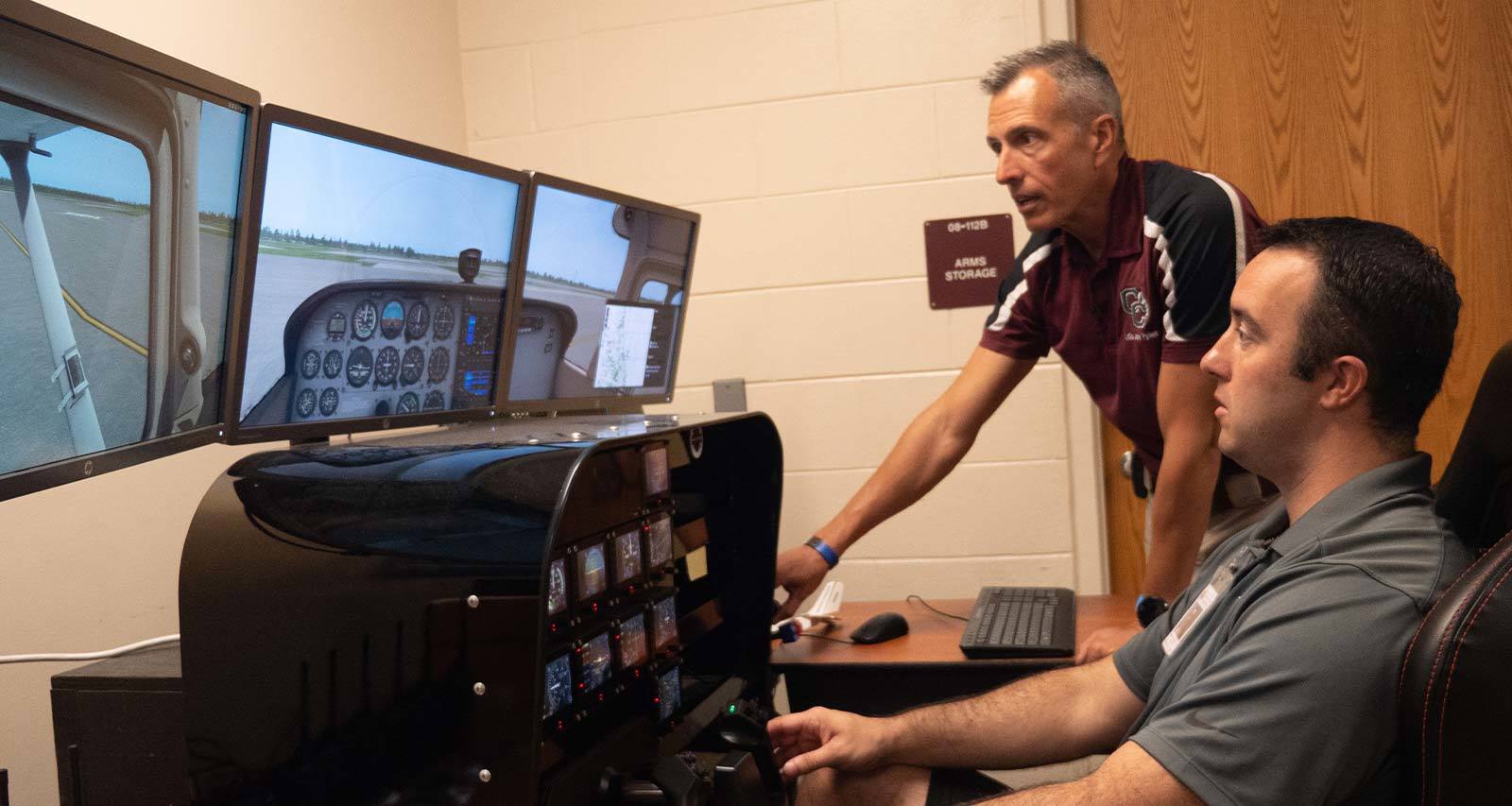 JROTC instructors are career U.S. Armed Forces professionals, and according to Pylant, program directors are typically retired commissioned officers with at least 15 years in service.
Pylant himself was an aviator in the Marines for 20 years before he retired 2012. Working with the Troops to Teachers program, Pylant was hired at Cypress Creek High School as a 9th grade science teacher. When a JROTC position opened up at the school, Pylant took the job.
In his time as a teacher, Pylant has realized one of the keys to an exemplary program: "You really have to get the kids excited about what you're doing, whether it's trying to win a competition or trying to raise money for your unit."
When it comes to raising funds for his program, Pylant uses competition to his unit's advantage. He turned fundraising into a leadership challenge that allowed each class period, or "company," to compete for the title of "best company" in the unit.
Pylant believes that adding an element of competition turns "an average fundraiser into a superior fundraiser." With each company striving for the top spot, the JROTC leader saw his cadets invest in participating and performing well in their fundraisers.
The effort paid off; in 2018, Cypress Creek JROTC raised nearly $33,000 fundraising with Snap! Raise.
"That funding has enabled us to revive programs that were dead, to refresh our equipment, to travel to more areas to compete, and basically raise our overall level of proficiency and competitiveness," Pylant explained.
Cypress Creek JROTC is once again running an underwater robotics program thanks to the money that the unit raised. The unit also collected enough funding to restart its orienteering program – an activity where competitors traverse the outdoors with a map and a compass in order to be the first to reach all of the designated checkpoints.
Pylant also believes that extra funding will play a critical role in his unit's current goal for the year: earning the Distinguished Unit Award, an honor determined by the Florida supervisor for all JROTC units in the state. The instructor is confident this is the year his program will achieve that gold standard.
"When we get there, that's going to be big for all the kids and all the instructors," Pylant said. "And that was indirectly and directly powered through our fundraising with Snap! Raise."
Challenge, support, impact
The impact of JROTC becomes clear as students grow throughout their time in the program. Though cadets come in as "wide-eyed freshmen," Pylant enjoys watching them grow to become leaders in the unit as they pass along the skills they have mastered.
Pylant believes that with the right resources, JROTC unit can bring lifelong impact to every student at Cypress Creek High School who is interested.
"Through Snap! Raise and the money that we raised, we really can provide something for every cadet, whether it's an academic challenge, an athletic challenge, a vocational challenge," he said. "We are able to provide all these different niche interests to keep kids plugged into the program, to provide them an alternate learning source besides just regular academics, and provide a support network for them, as well."
Shaping lives through exemplary academic and leadership opportunities, JROTC's legacy of developing citizens doesn't look like it'll be ending anytime soon.
For the former Marine aviator and his unit at Cypress Creek High School, the sky is hardly the limit.
There's a smarter way to fundraise for JROTC. See how Snap! Raise can help you elevate your program!
Learn More