We've put together a list of relevant resources for coaches and educators dealing with school and youth sports closures and cancellations in the wake of the coronavirus COVID-19 crisis.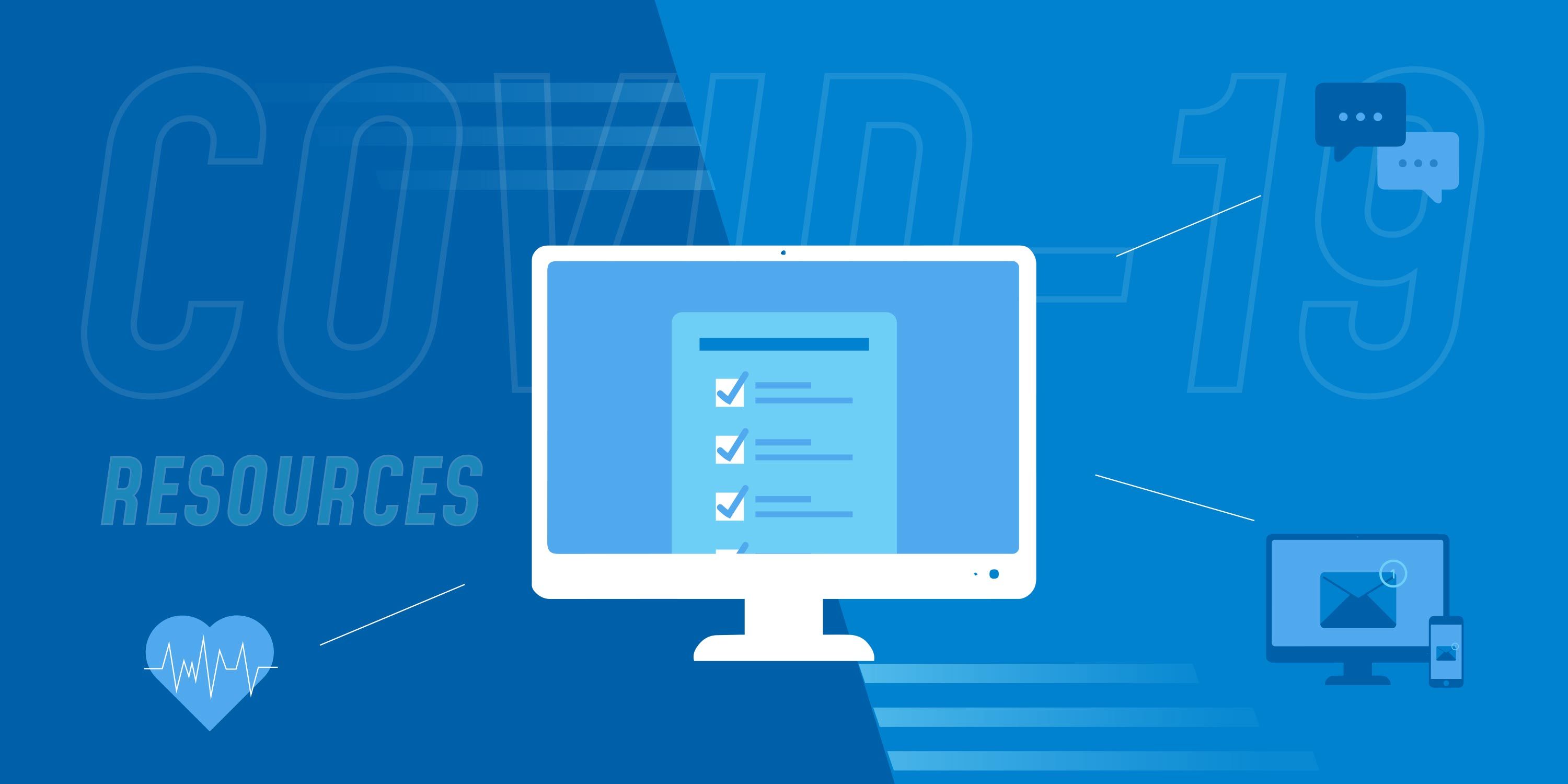 Below you will find some general coronavirus safety recommendations, as well as current news on how COVID-19 is affecting schools and youth sports. We hope to provide answers to some common questions, including how to support remote learning during school closures and how coronavirus will affect college admissions and recruiting.

We have linked some free resources for helping kids stay physically and mentally fit, as well as some leadership tips for how to lead during the coronavirus crisis.
Finally, we have included some good news stories of what individuals and programs are doing to support their community during the crisis. We have even included a few of our favorite motivational videos which you are welcome to share with your program!
We know this is a stressful and disappointing time with the postponement and cancellation of sports and activities, but we are here to support your program however we can. You can find out more about how Snap! Raise has adapted its process to support the changing needs of your program by clicking here.
Table of Contents:
Coronavirus safety recommendations
Current coronavirus news
Helping kids stay physically and mentally fit
Leadership during the coronavirus crisis
Staying positive and giving back
Current coronavirus news
Live look at school and event closures
Youth sports and coronavirus
How will coronavirus affect college recruiting and admissions?
Remote education and e-learning
Promoting equity during the coronavirus crisis
How to help kids stay physically fit

TrainHeroic provides pro-caliber free bodyweight workout plans to help students stay fit
To get started, simply follow these two steps:
Download the TrainHeroic app for free by clicking here for iOS and by clicking here for Android phones
Add your name and email, and create a password—then type in the following access code: snapraise
As an official partner of Snap! Raise, this Team is FREE to join. You can log in to your account on the web by clicking here.
Mental health during the coronavirus crisis
Advice for staying mentally healthy during COVID-19
Leadership during the coronavirus crisis
Tips on how to lead during the coronavirus crisis
Coaches and program leaders around the country on responding to the challenge of coronavirus:
Doug Soles
Head Coach, Boys and Girls Cross Country and Track & Field
Great Oak High School (Temecula, CA)
USTFCCCA High School Cross Country Coach of the Year, 2005

What I've tried to convey to the kids is things are about to get real, things are gonna change. You expect to go to prom, go to graduation—that stuff is probably not gonna happen. I try to tell them to rely on their training. We've trained for events, we've trained for adversity. And our kids are really good at dealing with adversity.
Kids are a lot tougher than adults give them credit for. I tell my team, "When you go home, don't go home and demand things from mom and dad. Walk in the door and say, 'How can I help?'" This is one of the things that we try to teach our kids in our program. Don't get off the bus and expect other people to get the stuff. Get off the bus and ask the coach, "How can I help?" The lessons that they're learning in our program we hope will apply to the virus.
I've been amazed at the toughness of our kids, at their perseverance. It's sad for our seniors, but sometimes the societal situation is gonna trump what we're doing in athletics. It puts it into perspective—we're in here playing a game, and I love it, but at the end of the day, nothing is more important than the safety of our kids. Nothing is more important than the families and those families being together. We're about to enter a time that a lot of people haven't seen, but I think it will make this generation go from the butt of every joke for not wanting to work hard to a group of young individuals that understand how important it is to work hard, and how important it is to take care of the person living next door to you.



Sean Rowser
Head Coach, Girls Soccer
Howell High School (Howell, MI)
First-year head coach

We were planning to do a 'Coaches vs. Cancer fundraiser to kick off the season,' but in light of things, we decided to change our direction. We're going to focus more on giving back to the community. Somebody needs help out here, and if we can pool our resources together, we can see what we can do.
I wanted to use this new coronavirus fundraiser to tie the team together. I didn't want it to be 'coach picked this.' I want everybody to express their feelings on the situation.
We don't need to be sitting on the couch, sending out instructions we can do while we're away, and have a virtual practice. We need to slow things down just a little bit. It's about family. It's about community. You know, these kids need a break. They need a break from instruction, from a coach, from a teacher, and just enjoy life and enjoy the things that matter.
I'm hoping that eventually, we have a season. We had an energy, we had a buzz. So, when we get back, I think the key things I'm looking for are 'can we recreate that energy? Can we recreate that buzz that we had going, and keep on powering through?' That was my whole thing with getting family and friends and everybody involved because I had it myself when I was in high school—there's just nothing like it when you have all those fans cheering for you. There's nothing like that. That's the buzz we were trying to create, and hopefully, we can get back to that.

Good news and motivation in the age of coronavirus
How to help in your community
Good coronavirus news
Motivational videos recommended by the Snap! Raise team (stay tuned – we'll keep adding to this list!)
And a couple bonus podcasts and articles on the concept of neutral thinking