AVID, or Advancement Via Individual Determination, is a rapidly growing school program that encourages and empowers students to conquer life after high school. Here we take a look at what AVID is and explore the history of this transformational school program.
What is AVID?
Flying under the radar for many, AVID is a supplemental school program that prepares students that are academically middle-of-the-road to pursue and find success in higher education after graduation. In addition to teaching skills that are critical for college success like effective studying and planning habits, AVID works to mitigate the opportunity gap by equipping teachers with the skills and resources they need to proactively support students of diverse backgrounds.
About 75% of high school AVID learners come from lower socioeconomic backgrounds, and over 85% identify as a race or ethnicity that is underrepresented in higher education. Over half of all AVID students have the potential to become first-generation college students.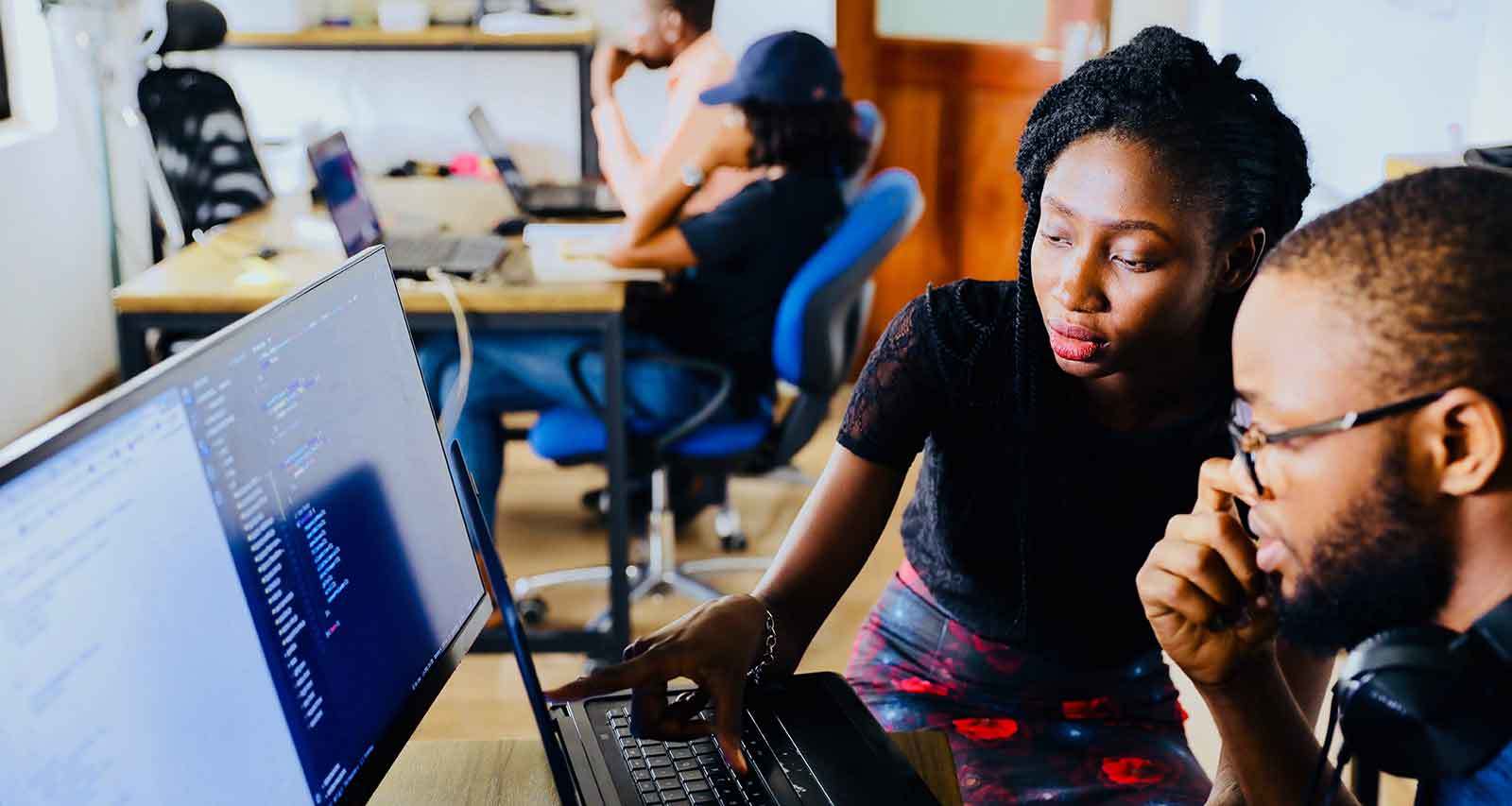 AVID is uniquely focused on the long-term, both in its process and its desired results. With programs found in elementary schools, middle schools, high schools, and even some colleges, a student could potentially be an AVID learner for over a decade. No matter how long a student is in AVID, the objective of the program is to prepare students with skills and experiences that continue to impact them long after they leave.
AVID is meant to be a seamlessly-woven supplemental program – not a disruptive nuisance set to hijack the school's already-set curriculum. AVID's official website explains that the program "aligns with [the school's] goals to accelerate and enhance the work that is already happening."
The program works in tandem with the school's typical academic curriculum, while offering professional learning opportunities for teachers. Equipped with the AVID training, curriculum, and lesson plans, teachers can be a valuable resource to all grade levels that they teach.

Elementary teachers can implement their AVID teaching skills directly into their classroom. Middle school and high school AVID teachers teach a separate AVID elective class. AVID college instructors are taught how to better engage their students in order to encourage a steadier and more fruitful college experience.
In order to promote college and career readiness, one of AVID's main focuses in on teaching students foundational skills. Skills like time management, studying, research, writing, current events discussion, and note taking are cultivated and practiced.
AVID also works to develop what it calls a "college-going culture." Inspiring kids to see college as not merely an option, but a reasonable and typical route, AVID programs will promote the college path through details like hanging college banners around schools. Go to AVID's website and you will see high school students sporting t-shirts that cheer "College Bound."
The History of AVID
In 1980, desegregation busing began moving students in San Diego, CA from disadvantaged areas into schools in higher-income areas. Many teachers at these schools met the new students with low expectations.
Mary Catherine Swanson was an English teacher and department head at one of these schools, Clairemont High School, but she didn't see the new students as hopeless. Swanson "believed if students were willing to work hard she could teach them the skills needed to be college-ready." So Swanson started the very first AVID program to invest these crucial skills in her students.
A few years later, the successful AVID program was given state funds to expand through San Diego County.
AVID's central professional learning event for teachers, the Summer Institute, made its debut in 1989. In 1992, AVID Center was a made a national nonprofit that provides schools with education and resources to support achievement-promoting teaching. By 1996, the AVID program could be found throughout every California region, in other states, and at Department of Defense Dependents Schools.
Since then, AVID has continued to flourish, progressing with programs such as AVID Elementary in 2007 and AVID for Higher Education in 2010.
How is AVID funded?
A supplement to standard public education curriculum, AVID now receives the bulk of its funding from federal, state, and local grants, as well as private donors, in order to finance program staff, resources, and training.
The AVID coordinator at southern California's Redlands East Valley High School, Jana Bailey, says that her program needs funding to pay for program necessities like undergraduate academic tutors and professional learning for AVID teachers. The program even needs money to pay for the AVID teachers themselves.
According to Bailey, her school's AVID program started with so few teachers that they had to turn interested kids away. Additional funding allowed REV to expand their small, limited program to a program that not only makes up about 15% of the school population, but also reaches kids schoolwide with its student success strategies.
Snap! Raise has partnered with over 200 AVID programs throughout the United States in order to support the program's mission to "close the achievement gap by preparing all students for college readiness and success in a global society." In total, AVID programs nationally have raised nearly $1,000,000 using the Snap! Raise platform.
Snap! Raise supports AVID programs with a simple, hands-off fundraiser that simultaneously generates funds and awareness. Walking with the AVID program leaders from start to finish frees teachers to focus fully on the specialized teaching they are there to perform in the first place. Furthermore, AVID fundraisers through Snap! Raise more often than not exceed their campaign goals.
Wisconsin's Brookfield East High School AVID had a target of $3,000 but finished its Snap! Raise AVID fundraiser with nearly $13,000. Great Neck Middle School AVID in Virginia raised $29,501 – over $21,000 over its initial goal.
According to Bailey, Redlands East Valley's AVID program used the money from its Snap! Raise fundraiser to pay for college field trips. At REV, the AVID program hosts three college field trips every year, including a four-day trip for juniors that gives students the opportunity to walk the campuses of 14 different colleges in northern California.
Of course, visits like these are more than just an exercise; the 14 colleges REV AVID visited represent 14 possible futures for each student.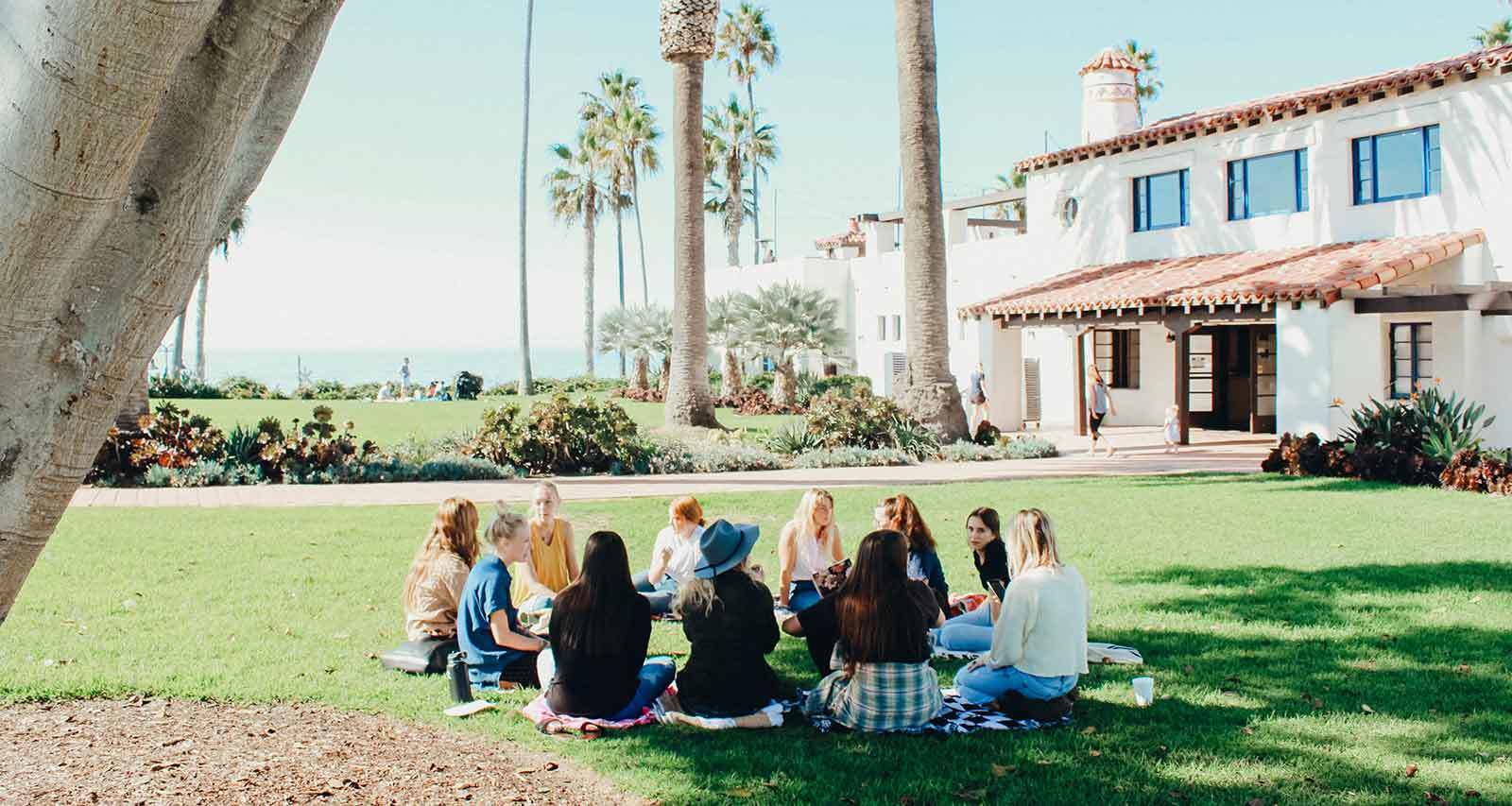 The Impact of AVID
AVID's senior director and chief research officer, Dennis Johnston, told Education Week that many AVID students don't start the program with the intent of attending college. But "AVID creates a motivating instructional environment by design," Johnston said. "Through this support structure, they become motivated. They want to succeed."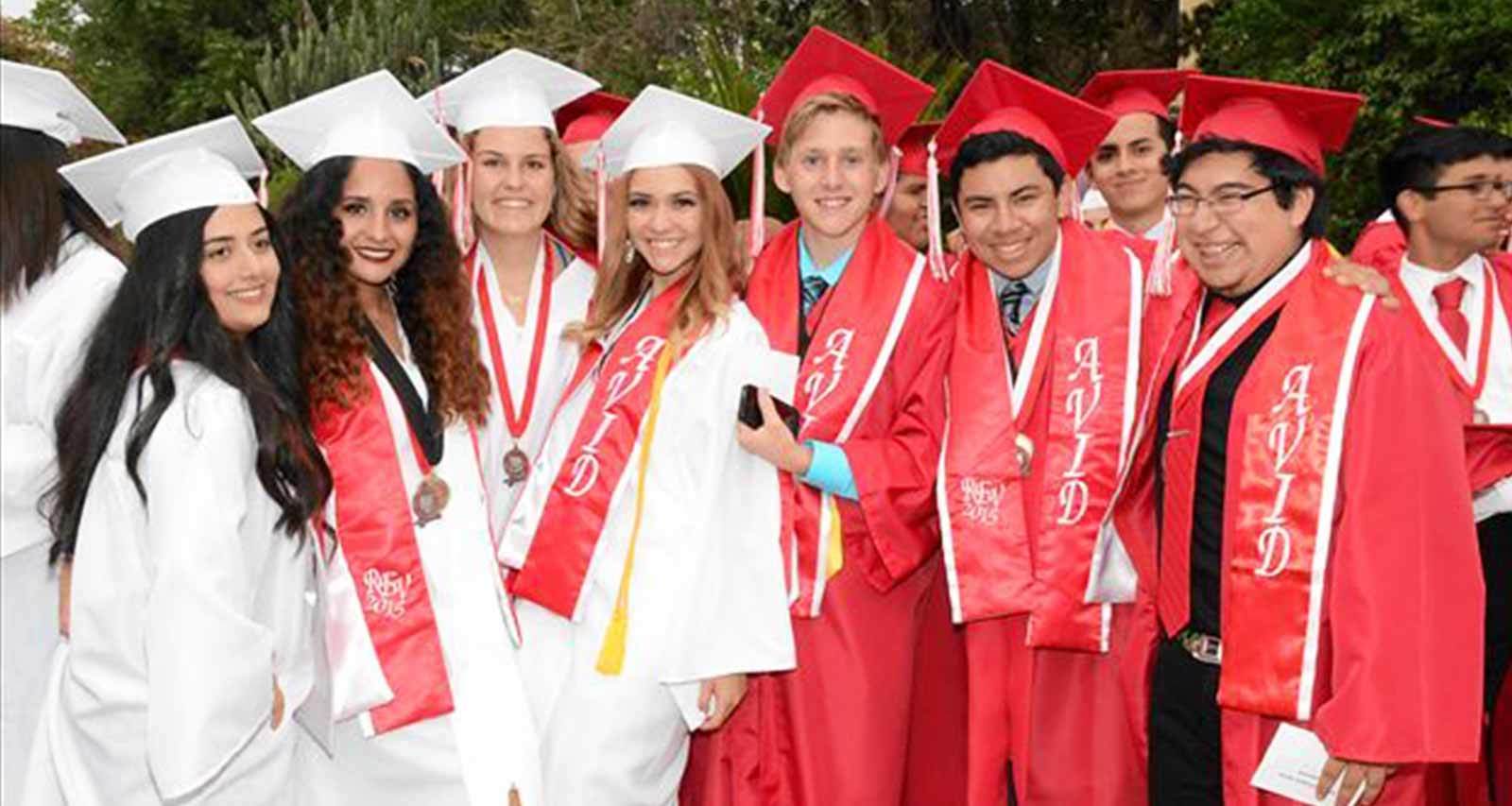 And succeed, they do. According to the data AVID provides on their website, 99% of 2017 AVID seniors graduated from high school.
From the 34,000 AVID seniors in 2013, 88% applied to a four-year college, and 90% of those who applied were accepted.
AVID continues to affect its students even after they graduate from their high school program. Though 78% of U.S. students come back for their second year of college, 85% of AVID grads can be found on campus ready to take on their sophomore year.
Though perhaps not yet a household name, AVID has been working behind the scenes for decades to train teachers and support students on the inevitably-rocky path to college, a career, and adulthood. Reaching about two million students from kindergarten to 12thgrade, AVID now spans nearly 7,000 schools in three countries.
However, no matter if this school program is reaching two kids or two million, the opportunity and encouragement that AVID provides students is immeasurable.
Determined to advance your school's AVID program? Start a fundraiser with Snap! Raise today!
Start a Fundraiser