You have big dreams for a big show that shines and sparkles like the best of them, but money is the missing link. Theater kids everywhere are used to their programs being underfunded. And so the journey of the theater fundraiser begins...
Play and musical fundraisers can be dramatic, to say the least, and who understands drama better than Broadway, itself?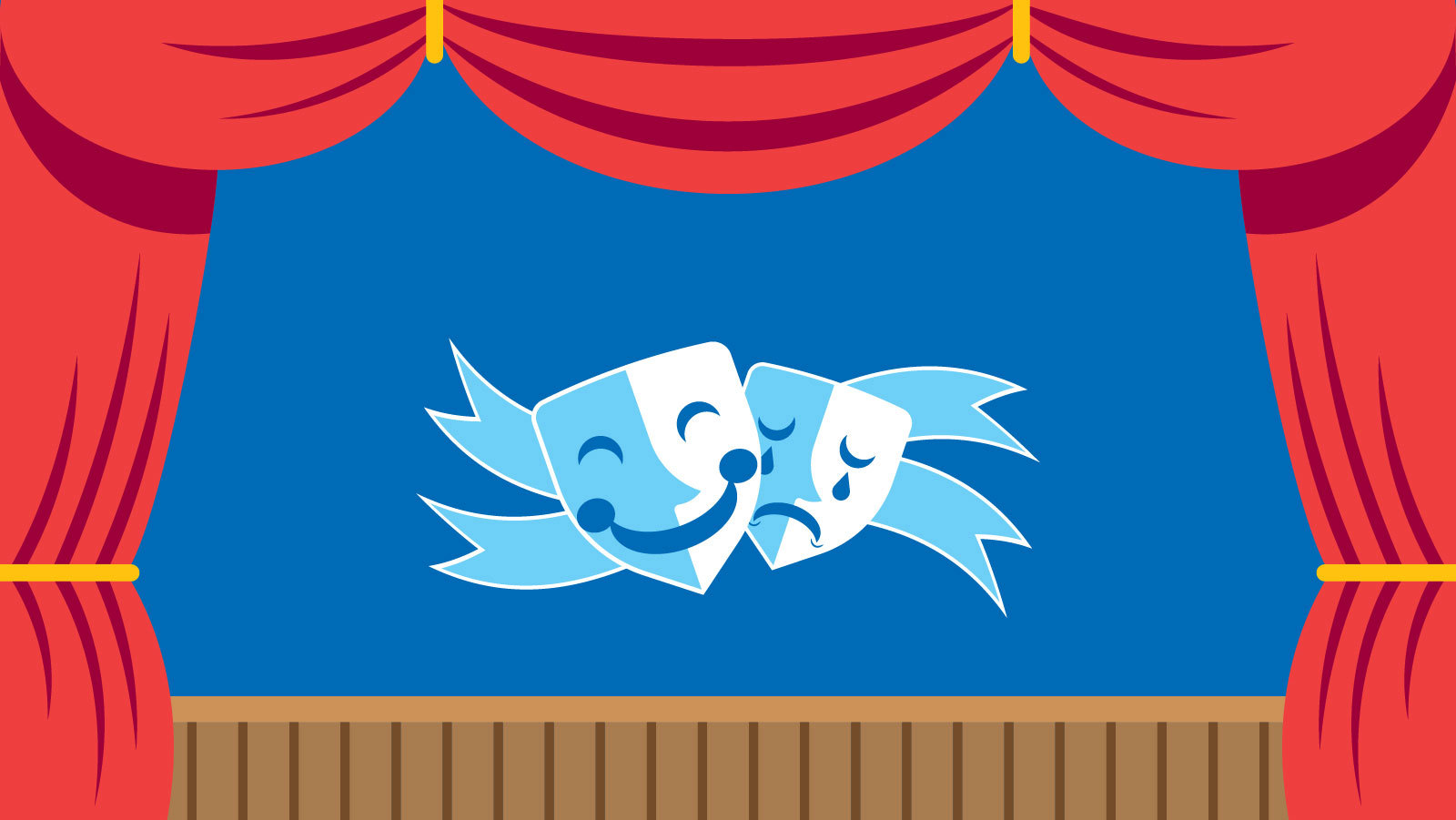 1. Realization
https://giphy.com/gifs/mRizuoZ...
via GIPHY / Smash (okay, not on Broadway... yet!)
Something is off. The cast and crew are giving it their all, but the shows are falling flat.
Maybe the drama program can't afford the right rehearsal space.
Perhaps it's the choreography, but you can't pay for a pro to come teach you the steps!
And sets and costumes are trying their best, but no one is convinced that Marilyn Monroe's signature dress was really a white XL Hanes t-shirt.
2. Denial
via GIPHY / Smash
You have big dreams for big shows, but the funding for the drama program just isn't there.
So you try and convince yourself that it's actually okay – just throw the jazz square into a couple more dance routines and dust off the trousers you've had to mend 28 times since your troupe got them a decade ago! They'll work just fine for your vision !!!
3. Depression
via GIPHY / Les Misérables
Denial fades and the sadness sets in. You want to put on great shows, but how can you without the proper funding? You dreamed a dream, but some dreams die – just like (spoiler alert) Fantine.
(Sorry, too soon.)
4. Picking yourself up
via GIPHY / Into the Woods
Okay, so depression isn't helping anything. You dust yourself off. There's a way to get what you need.
5. Determination
via GIPHY / Hamilton
You can fundraise!
You can sell products. You can wash cars. You can get work! work! and get this money.
6. Nervous patience
via GIPHY / Hamilton
So you've been fundraising for a bit, but progress is slow. The money isn't really coming in. There's a trickle, but you need more.
According to Burr's free advice, just shake hands with him, charm her, and go door-to-door – it'll eventually happen.

7. Desperation
via GIPHY / Guys and Dolls
You're trying every sales tactic in the book. You're so committed that you could practically get hired at your local car dealership, but your bake sales are going nowhere.
You are desperate, but no one is biting.

8. Interference
via GIPHY / Hairspray
You have school, and then rehearsal, and then you gotta go out and fundraise. Who has time for homework? Not you!
You have a fundraising quota to hit to support your troupe. So fundraise now and do your homework later. Just scribble something down for your world history essay between the bumps on the bus ride to school because you can't stop the fundraising grind.
9. Denial, part two
via GIPHY / The Last Five Years
You tell yourself you're raising enough. That the bake sales are working. That the car washes are making money.
But Cathy knew the truth deep down, and so do you. A miracle didn't happen for Cathy and Jamie, and your fundraiser is looking just as bleak.
10. The Breaking Point
via GIPHY / Into the Woods
You've had enough. It's too painful. The funding your productions need is just out of reach.
You are a sensitive, clever, well-mannered, considerate, passionate, and charming thespian – why is it so difficult to get funding?!
11. Hope
via GIPHY / Hamilton
Someone comes along and offers a ray of hope. They tell you that Snap! Raise is a way to fundraise that gets you a lot farther than you currently are. And you don't have to do more – you work harder by working smarter.

12. Piqued interest
via GIPHY / Grease
You lean in closer to listen.
A Snap! Raise campaign only takes 45 minutes to set up?
You don't sell anything. You don't wash anything. You don't bake anything.
And there's no order forms to organize or checks to collect from students?
13. Doubt
via GIPHY / Newsies
You and Jack Kelly both have reason to be worried -- something this easy can't get you the funds your program needs, right?
14. Pleasant surprise
You came into your Snap! Raise campaign bracing yourself another desperate slog of fundraising tasks – there had to be something to suck away your time. But this time, you're shocked:
via GIPHY / Broadway superstar and all-around pal Lin-Manuel Miranda on The Tonight Show
A 45-minute campaign page set-up and an email blast later, you are literally done. Your part is complete. Now you just wait for the funds.
15. Peace
via GIPHY / Wicked
You aren't out selling door-to-door anymore. You aren't hosting auctions or taking pledges. Someone on the booster club was able to go on vacation! Rehearsal is just rehearsal, not a pep rally to amp everyone up for another night of fundraising. (And green for your program is still in sight.)

What a wonderful feeling to get to focus on what you wanted to in the first place: the theater.
16. Belief
via GIPHY / The Book of Mormon
Funding is coming into your campaign! It's happening!
So it's possible after all. There is a fundraiser out there that makes money for your group without stealing your time and energy.
You thought you'd never see the day, yet here you are.
17. Remembrance
Some people ask what happened to your bake sales and car washes. You think back to the days before you used Snap! Raise.
via GIPHY / West Side Story
You don't need reminding how far those got you.
18. Celebration
via GIPHY / Waitress
The day has come: you reached your fundraising goal. It's a time for celebration: there is enough money to go around!
Snap! Raise has raised $3.2 million for drama programs, and this money has provided costumes, choreography, show rights, and everything on and off stage that troupes have needed to put on the shows they envision.
19. Stardom
via GIPHY / Chicago
Your drama program got the funds – all the funds. Your show will go on in full, dazzling glory.
So, take the stage. It's your time to shine.
Save the drama for the monologues and tap numbers. Get the funding your shows need with Snap! Raise!
Start a Fundraiser